470 – By Linda Woodrow
In the 2030s, as the world spirals into ecological and economic meltdown, three generations of an Australian family must find a way to each other, and then a way to survive and make a good life.
What will it be like, to live in a climate changed world?
Meticulously researched, 470 explores the nature of resilience when the world suddenly tips.
Linda Woodrow, best selling author of The Permaculture Home Garden, tells a tale of disaster, resilience and survival.
Listen here to Linda Woodrow and Morag Gamble discuss 470 in the podcast: Sense-making in a Changing World
"Drawing on a life lived by permaculture ethics and principles, Linda weaves together the threads of a rich tapestry of possibilities, igniting our own imagination of how hope and vision can emerge from the darkest of circumstances." David Holmgren, co-originator of permaculture
"A gripping warning, but full of hope—and very hard to put down!" Starhawk, author and activist
Published July 2020. Paperback, 272 pages
Melliodora Publishing
ISBN 9780648344247
For Info: The RRP is set by the publisher Melliodora in Australia and the listed price may fluctuate to reflect changes in the exchange rates and/or changes to postage rates.
Despatch Information:

Please note the books for the UK and Europe are the same book, it is just the postage option that is different.
Orders are usually shipped via Royal Mail, bulk orders (UK only) shipped outside UK main delivery area may incur additional carriage costs. In this case well will contact you. Please CLICK HERE to check postcode area.
For UK delivery please select UK delivery option and for the rest of Europe please select the Europe delivery option.
Please note in view of recent Government guidelines, we are currently working with reduced staff. Orders will continue to be processed and desaptched. However, please note that this may not be within our current Terms & Conditions timescales. Thank you for your patience.
---
Linda Woodrow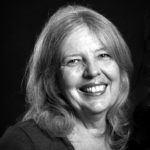 Linda Woodrow is a Northern Rivers NSW, Australia based writer, researcher, and food gardener. She is the author of The Permaculture Home Garden (Penguin, 1996) and has published widely in gardening and permaculture circles. 470 is her first novel.
Connect with the author here.